Education begins at Hope Arises Satgar Para
The school is located on a beautiful river side property with lots of room for the students to play during recess. Once the landscaping has been completed the yard will have a small mango tree orchard. A lush river bend and vegetable garden on one side and bamboo farm on the other side frames the school very attractively.
We are so happy to have talented Janatul Fardosh as the teacher of the school. She grew up in Satgar Para village.
We have 55 student enrolled and they will meet in two separate groups to enhance the learning experience. In the pictures, they are all together to celebrate the commencement exercise. The students come from landless families whose main source of income being agricultural day laborers at the nearby fields. Landless means that they do not have a piece of land to grown basic food supplies but are dependent on salary income to provide for the family.
Meet some of our amazing students.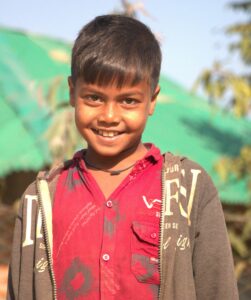 Later this spring Women's Education Program will also commence for the illiterate mothers and grandmother of our students.
As always, your continued support is needed to continue to bless even more children in Bangladesh.